EQUITY IN 1881 — EQUITY IN 2021
Advances & Opportunities
AAUW'S 140th ANNIVERSARY VIRTUAL CELEBRATION
Saturday, November 13, 2021 – 1:00-3:00 pm
FREE Event – Presented via Zoom
Join featured speakers Gloria Blackwell, AAUW CEO and Rachael Rollins, Boston's first female district attorney, and other EQUITY-MINDED PRACTITIONERS for a conference
Focusing on Factors that Support Advancing Equity. For more details and registration, click here.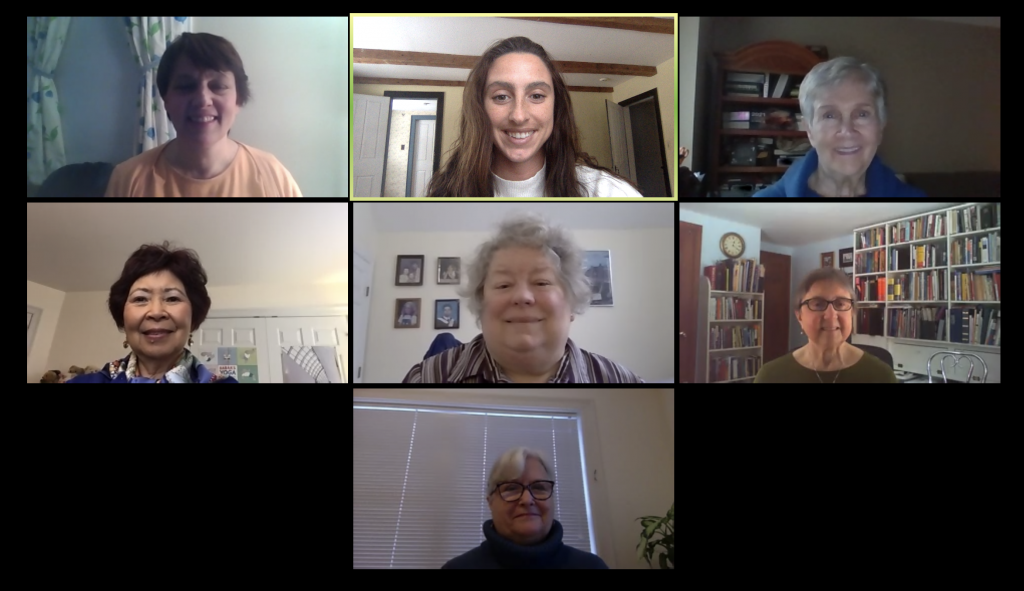 August 18 is the Centennial of Ratification of U.S. Women's Right to Vote. However, it took decades of grueling civil rights work before and beyond 1920 before people of color could freely vote in the U.S.
National Women's History Alliance, Events
https://nationalwomenshistoryalliance.org/wp-content/uploads/Centennial-Update-August-16-22.pdf
Please see the AAUW MA June 2020 Statement: End Systemic Oppression of Black Lives here:
AAUWStatementRacismJune2020PFHforFacebookandWebsite
AAUW–Massachusetts includes the state organization as well as local branches in Massachusetts, working to reflect the AAUW mission in our own communities.
AAUW has played a vital role in the history of women's achievements in Massachusetts and continues to work toward equitable access of opportunity for women and girls.
Work Smart Online
AAUW-MA activities include: promoting AAUW's online salary workshop Go to salary.aauw.org.
https://aauw-ma.aauw.net/files/2019/10/Checklistonlinesalaryworkshop.jpg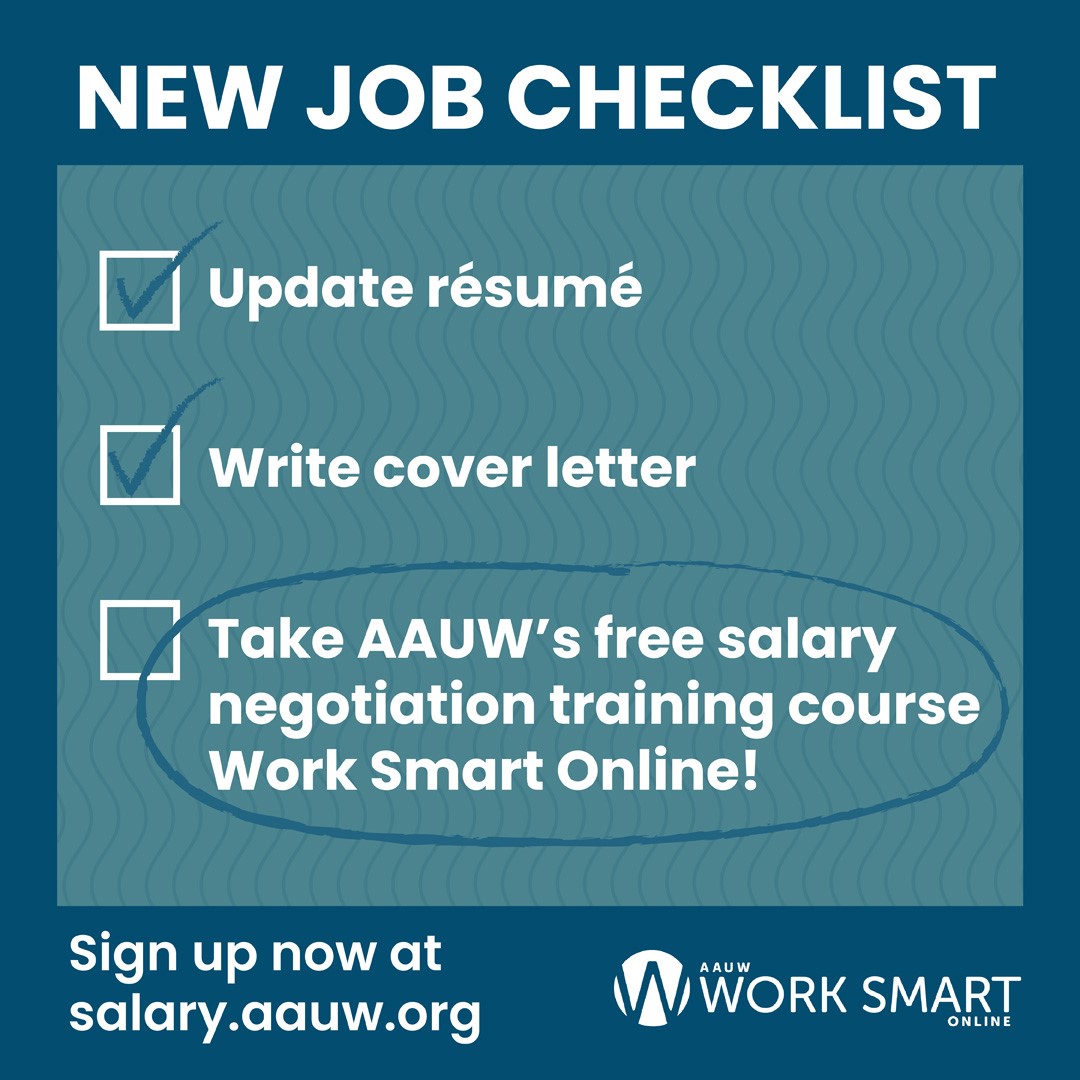 AAUW-MA facilitates and supports efforts among neighboring branches to work in partnership as they plan community action projects. By sharing resources and focusing on local needs and issues, branch partners are able to translate AAUW's mission into action at the grassroots level.
As we work to achieve AAUW goals, our members interact with other community organizations and leaders in education, government and business. Many of us strengthen organizational and leadership skills and develop new abilities which enhance our personal and professional lives. Join us!