ABOUT AAUW            
The American Association of University Women (AAUW), officially founded in 1881, is a non-profit organization that advances equity for women and girls through advocacy, education, and research. The organization has a nationwide network of 170,000 members and supporters, 1,000 local branches, and 800 college and university partners. Its headquarters are in Washington, D.C. AAUW's CEO is Gloria Blackwell.
More information about AAUW can be found at:  www.aauw.org
 AAUW-MA MEMBERSHIP
AAUW- MA welcomes new members who hold an associate or equivalent or baccalaureate degree or higher from a qualified educational institution. Undergraduates may join as student affiliates.
 AAUW-MA BRANCHES AND MEMBERSHIP CONTACTS
If you would like more information on a branch in your area, click on the membership contact below:
AAUW FELLOWSHIPS AND GRANTS
Since 1888, AAUW has been one of the largest funders of women's graduate education, investing in women who go on to change the world.
 AAUW DEI TOOLKIT
The AAUW Diversity, Equity and Inclusion (DEI) resources aim to identify best practices for promoting diversity, equity and inclusion within AAUW. These resources present guidelines for how AAUW branches, national members, student members and individual members can demonstrate an understanding of AAUW's mission, values, goals, and strategic plan. It is meant to start the inclusion conversation. We encourage all members to seek ways to incorporate inclusive practices into their branches and daily life.
Please see the AAUW MA June 2020 Statement: End Systemic Oppression of Black Lives here:
AAUWStatementRacismJune2020PFHforFacebookandWebsite
AAUW–Massachusetts includes the state organization as well as local branches in Massachusetts, working to reflect the AAUW mission in our own communities.
AAUW has played a vital role in the history of women's achievements in Massachusetts and continues to work toward equitable access of opportunity for women and girls.
Work Smart Online
AAUW-MA activities include: promoting AAUW's online salary workshop Go to salary.aauw.org.
https://aauw-ma.aauw.net/files/2019/10/Checklistonlinesalaryworkshop.jpg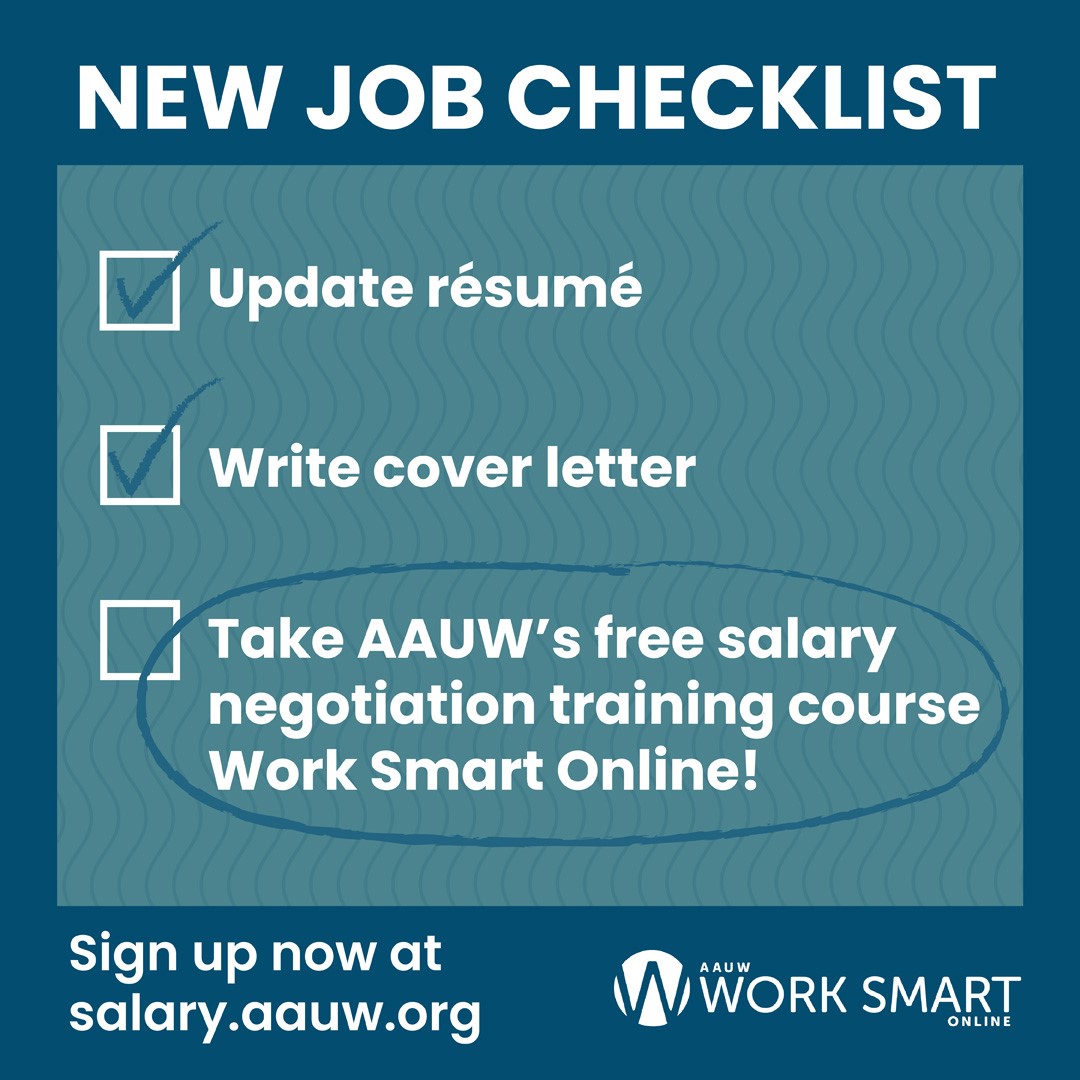 AAUW-MA facilitates and supports efforts among neighboring branches to work in partnership as they plan community action projects. By sharing resources and focusing on local needs and issues, branch partners are able to translate AAUW's mission into action at the grassroots level.
As we work to achieve AAUW goals, our members interact with other community organizations and leaders in education, government and business. Many of us strengthen organizational and leadership skills and develop new abilities which enhance our personal and professional lives. Join us!